Trainees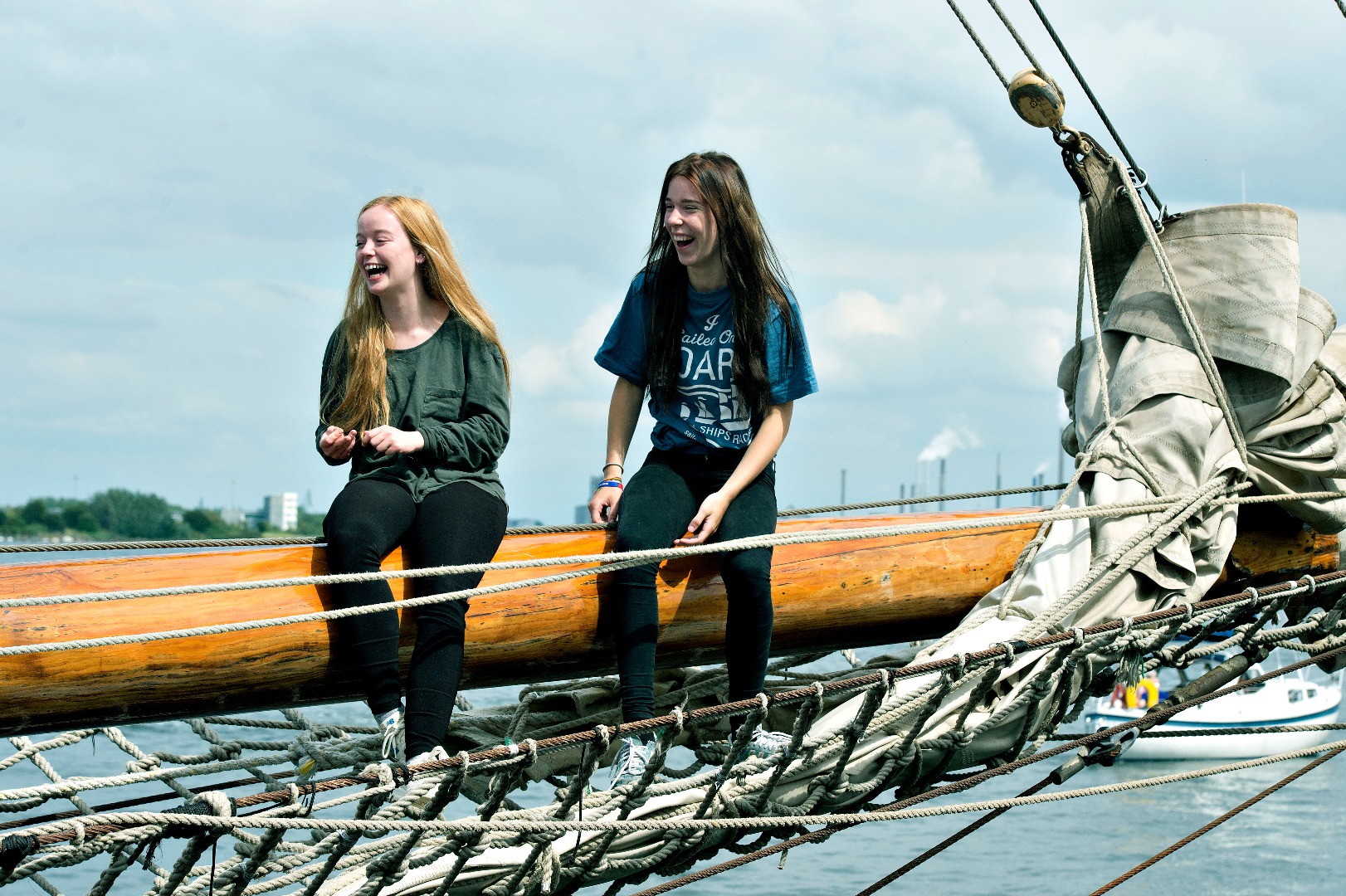 Trainees
The Tall Ships Races are far more than a city festival with spectacular vessels, music and entertainment. At the heart of the event is the element of strengthening the skills and competences of young people through sail training.
Are you between 15-25 years old then you have the opportunity to be one of the TRAINEES sailing from Aalborg to Fredrikstad during the Tall Ships Races 2019.
Every year thousands of young people from all over Europe are boarding one of the beautiful tall ships participating in the race.
As a trainee, you will be part of the crew and get to experience life and all of the tasks onboard and you are a part of the actual race.
You don't need to have any previous experience sailing so all you have to bring is curiosity and the desire to learn about the leadership, teamwork and communication.
Onboard the ship you will work alongside the permanent crew alternating between various tasks such as cooking, cleaning deck duty, navigation, climbing the masts and social activities with the other trainees.
It is expected that you participate in all the different tasks. The language onboard is English.
The price for the voyage is 1,500 kr., which includes one week onboard a tall ship from July 5th to July 13th, crew party and transport from Fredrikstad to Aalborg.
The final dates are dependent on the participating ships.
If you are interested in going on the trip of a lifetime, contact Mette Matthiasen Larsen, mail MLAR@aalborg.dk or phone +45 9931 1514 for further information. For registration send an email to Mette on MLAR@aalborg.dk with your name, birthday and mail.